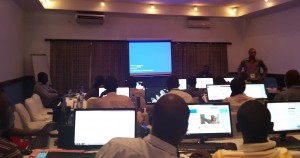 AS days to 20th May, 2014 draw closer, the Malawi Election Information Center prepares it's Data Officers.  As part of the Election Situation Room, the MEIC was to recruit Data Officers for the preparation of the Election Situation Room. The Data Officers training officially started on the 30th April, 2014 at Malawi Sun. The Data Officers will be responsible for the flow of information come Election day.
As a Data Officer, their role is that they will be responsible for data entry, data analysis and monitoring the real time performance of short-term observers deployed across the country. On Elections Day they will be receiving messages concerning what will be happening to all the voting polling station all across the nation. In other words this is what will be considered the situation room.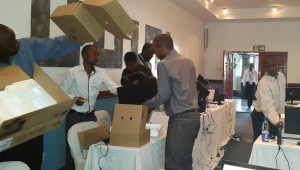 The Election Situation Room was created as a platform where Civil Society Organizations come together to positively contribute on election observations, monitoring rapid response and proactive advocacy. Citizens all over will the nation be able to take part in the electoral process, they will be able to report on incidences as they occur in their locations in real time through SMS in their local languages at no cost.
The Data Officers will be tasked to monitor the data that will be flowing from the citizens who will be sending messages to the situation room regarding the elections
The other role will be for the Data Officers will take up will be to decode the messages from the Observers. The messages will be coded for security purposes. So for example, if a certain polling station is on fire, the Observers that have been deployed at the polling station will send a coded message to our Situation Room. The Data Officers will then decode that message and they will pass on the message to the team and from there report to Malawi Electoral Commission so that they will be able to attend to any problem that could arise at the polling stations.
The Data Officer training was for two days from 30th April – 1st May, 2014 but they will meet with the team again before Election Day. In total, there are 28 Data Officers that have been assigned to the Situation Room.
- Reporting by Christine Malata